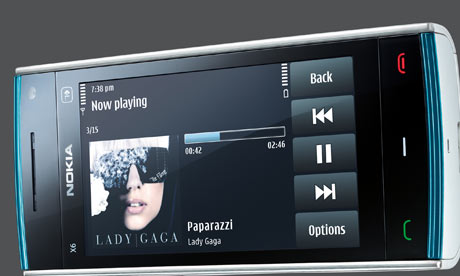 Workers at a Chinese factory that makes parts for mobile phone companies including Nokia have been in hospital for months after being poisoned by a chemical used in production.
The owner of the plant says it stopped using the screen-cleaner n-hexane in August last year after 47 workers were taken ill. But the lingering effects of the chemical have left several requiring continued medical care.
Taiwanese firm Wintek is known for its touch-screen panels for mobiles and owns several factories in mainland China. It is reported to make the iPhone's touch-screen panels and has been widely touted as a potential supplier of iPad components for Apple.
Nokia said the n-hexane was not used on its production lines but that it had ensured measures were taken to protect workers' safety at the plant in Suzhou, Jiangsu province.
It is not clear why Wintek started using n-hexane to clean screens instead of alcohol, nor when it did so, although the health problems appear to have surfaced in July. The issue gained attention when 2,000 workers from the factory went on strike last month over a pay dispute and cited lingering anger about the chemical incident.
Deng Yulong, a 19-year-old worker, told Chinese Central Television she became sick soon after starting work at the plant. She suffered from weakness and severe headaches and fainted twice in the factory.
Repeated exposure to the chemical at high concentration can cause nerve damage and muscle weakness, with symptoms in severe cases lasting for as long as two years.
A spokesman for Wintek said that "almost all" of the affected workers were back at work but that some remained in hospital. He could not say how many had recovered.
He said that n-hexane was commonly used in the industry, adding that the problems arose because no prior evaluation of the plant was carried out. Because some areas were not ventilated, the concentration of the chemical built up and poisoned the workers.
The spokesman added that the company had paid the workers' medical bills and regular wages, topped up with food and nutrition supplements amounting to more than their usual wage.